Multizic est une chaîne consacrée au compositeur français Christophe BORDAS qui écrit des chansons signées Archibald et de la musique traditionnelle électrique signée Kriztoff.
ARCHIBALD
Toutes les vidéos d'Archibald ici :
ARCHIBALD -/- KRIZTOFF
Deux noms pour un musicien aux multiples facettes d'auteur, compositeur et interprète. Une sélection hebdomadaire de nos meilleurs morceaux.
Plus de 90 titres en écoute libre, toute l'année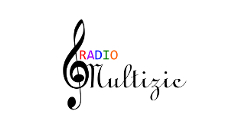 Multizic is dedicated to the French composer Christophe BORDAS who writes songs signed Archibald and traditional electric music by Kriztoff.
KRIZTOFF
ARCHIBALD -/- KRIZTOFF
Two names for the same musician with many facets, author, composer and performer.
A weekly selection of our best songs.
More than 90 titles in free listening, all the year long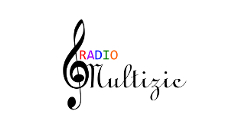 Multizic estas dediĉita al la franca komponisto Christophe BORDAS, kiu skribas kantojn subskribitajn de Archibald kaj tradiciajn elektrajn muzikojn subskribitajn de Kriztoff.
ARCHIBALD -/- KRIZTOFF
Du nomoj por mult-faceta muzikisto : aŭtoro, komponisto kaj interpretisto
Selektado de niaj plej bonaj kantoj.
Pli ol 90 titoloj en libera aŭskultado, dum la tuta jaro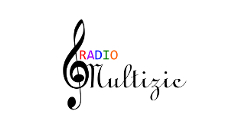 Avec son violon cinq cordes en mains et un enregistreur à générateur d'effets sonores aux pieds, Kriztoff se joue des conventions. Musicien fantasque et burlesque, il imite les petits oiseaux, se promène tout en jouant du Mozart, danse sur Pachelbel, et enflamme son public avec une Tarentelle Napolitaine à la limite du... Rock & Roll.
With his five-string violin in his hands and a board with sound effects & a looperon his feet, Kriztoff, whimsical and burlesque musician, imitates little birds, walks around playing Mozart, dances on Pachelbel Canon or a Neapolitan Tarentelle... Let us say : Rock & Roll !
Kun lia kvin-koraj violono en siaj manoj kaj tabulo kun voĉaj efikoj kaj laŭ sia piedo, Kriztoff, kaprica kaj burleska muzikisto, imitas malgrandajn birdojn, ĉirkaŭas ludante Mozarton, dancas sur Pachelbel-Kanono aŭ Napolitano Tarentelo ... Lasu nin diru: Rokenrolo & Rulo!
KRIZTOFF AU CABARET(video intégrale)
KRIZTOFF AT THE CABARET(full video)
KRIZTOFF ĈE LA KABARETO (plena video)